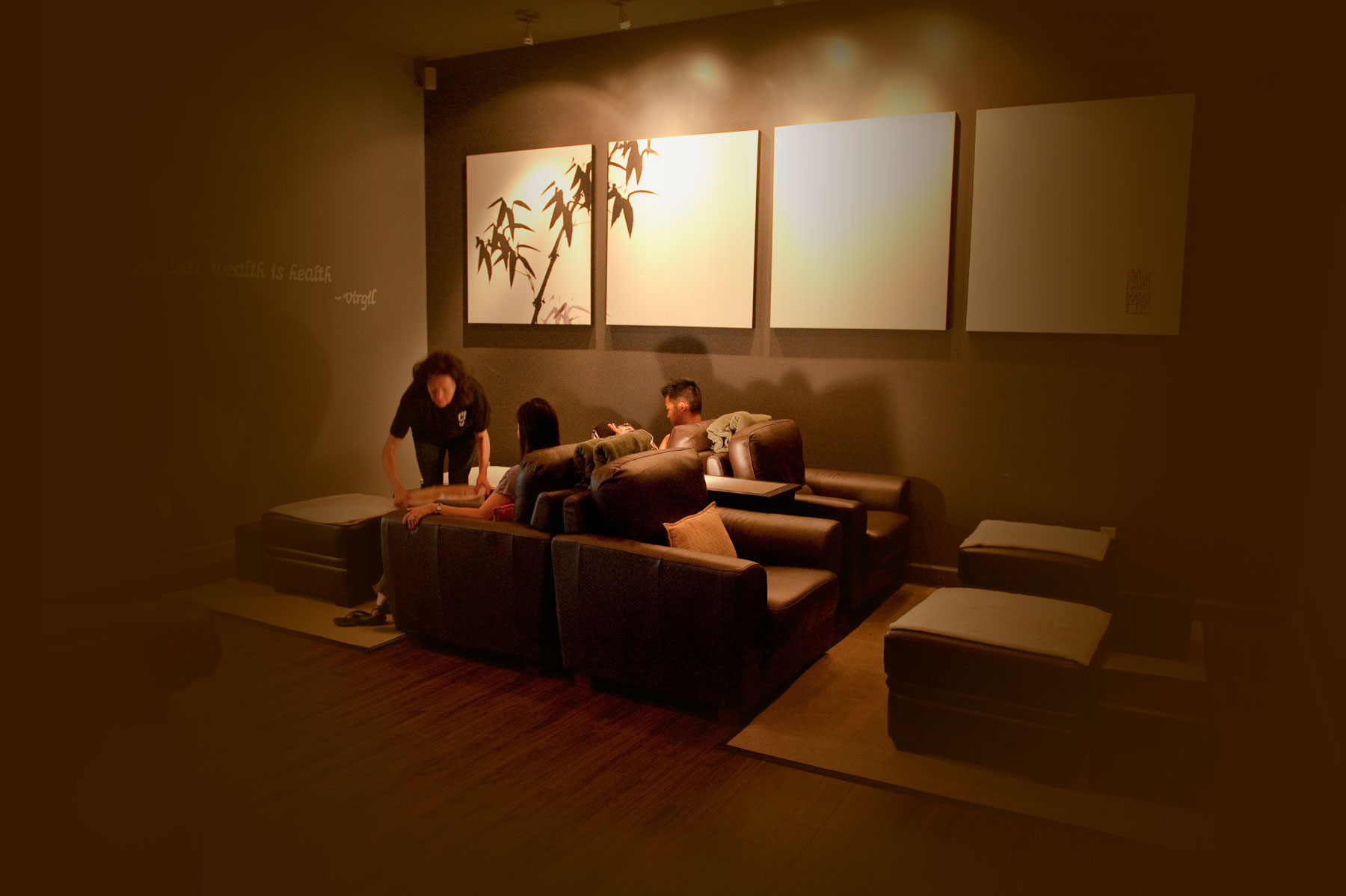 You've probably driven past them along the road or have been curious once they starting to pop up in you neighborhood: little mom and pop traditional Chinese spa's practicing the ancient healing art of foot reflexology. They can easily be recognized by the giant foot maps in the window detailing the many meridian lines and acupressure points of the foot, and usually packed with people asleep in their recliner chairs while having their feet massaged and worked on. One place, Vancouver's Sole spa Reflexology & Foot Massage Lounge has redefined and repackaged this popular Asian pastime offering city dwellers a place to recline, refresh and recharge in a Zen oasis.
Be lulled asleep as the therapists melt away your tension, read your favorite magazine while enjoying a cup of hot tea, or reserve the private room for a TV and foot massage marathon, the choice is yours. Focusing on specific acupressure points on the foot, therapists apply pressure and use different techniques to activate and relieve these spots, getting your body back to proper working order. Afterwards, you are left refreshed, recharged and ready to put your best foot forward.
Reflexology is the perfect alternative form of healing as it caters to so many people with different issues, in a relaxing, non-intrusive, natural and cost effective way.
Runners, nurses, dancers, athletes, new moms, people with arthritis, insomniacs, date nights, bridal showers, this haven caters to all. Anyone who is looking to feel better, have fun and take a well-deserved moment for themselves, SOLE spa has a seat waiting for you.
604.876.6808